News
Real Estate
Top Headlines
Case Summaries
Elder Law
[03/28] Fenimore v. Regents of the University of California
In an tort action, a judgment sustaining defendant's demurrer on the cause of action of elder abuse was reversed where: 1) at least one viable theory of elder abuse was stated by plaintiff based on recklessness; 2) the court should not sustain a demurrer when the plaintiff has stated a cause of action under any possible legal theory; and 3) elder abuse plaintiffs may bring a survivor action and recover damages for the elder's predeath pain and suffering.
[01/29] Monschke v. Timber Ridge Assisted Living, LLC
In a suit alleging wrongful death and elder abuse against assisted living facility defendant, the trial court's denial of defendant's motion to compel arbitration of the matter is affirmed where plaintiff, the personal representative for the decedent, was not bound by the arbitration agreement signed by decedent.
[09/10] Barker v. Fox & Associates
In an action alleging defamation and intentional and negligent infliction of emotional distress arising in connection with an elder care service, the trial court's denial of defendant's anti-SLAPP motion to dismiss is reversed where plaintiff has not met his burden to show that his complaint is legally sufficient and supported by a sufficient prima facie showing to support a favorable judgment.
[04/15] Walnut Acres Neighborhood Assn. v. City of Los Angeles
In an action challenging a city's approval of a proposed eldercare facility that deviated from strict application of land use regulations due to "unnecessary hardship", the trial court's judgment in favor of plaintiffs is affirmed where there no substantial evidence supported the finding of "unnecessary hardship".
Family Law
[03/25] In re H.R.
In a juvenile dependency proceeding, a juvenile court's finding that father was alleged father but not designated as H.R.'s biological father was affirmed where: 1) there was substantial evidence to support that father was alleged father and not biological father; and 2) allegations of failure to provide support sustained by the juvenile court were appropriate; and 3) juvenile court had appropriate jurisdiction over H.R.'s issue of support even with father's 'alleged' status.
[03/17] In re Marriage of Murchison
In an appeal of a trial court order disqualifying her counsel from representing her in divorce proceedings with her husband, the order is reversed where husband had no standing to bring his disqualification motion, and no precedent supports a court otherwise disqualifying a lawyer for potential ethical violations when the client wishes to continue being represented and the moving party cannot demonstrate it would be harmed by the continued representation.
[03/07] V.L. v. E.L.
In an appeal of an Alabama state court's refusal to enforce a Georgia court's final judgment of adoption and grant petitioner custody or visitation rights, the Alabama court's decision is reversed where the Full Faith and Credit Clause of the United States Constitution does require the Alabama courts to respect the Georgia judgment.
[03/02] Bianka M. v. Super. Ct.
In an petition action brought by a 13-year old girl from Honduras who entered the United States without documentation in 2013, seeking to avoid deportation by obtaining
Probate Trusts
[03/23] Ammerman v. Callender
In an appeal concerns the interpretation and administration of a family trust, the residuary assets of which comprise cash and other liquid assets, real property, and royalty agreements for licensing of the Marie Callender name, the trial court's ruling, that the trust residuary should be divided based on what the parties referred to as the 'changing fraction method,' is reversed where: 1) based on the terms of the trust that initially divided the residuary into one-third interests for each of the three beneficiaries, those percentage interests remained fixed and the changing fraction method does not apply; and 2) the court erred when it ruled defendant was responsible for a portion of the estate taxes on a piece of real property left to her outright, because the trust stated she was not to be liable for any taxes.
[02/23] Ministers & Missionaries v. Snow
In a choice-of-law action arising out of wills and estates dispute, the district court?s grant of summary judgment to defendant is vacated and the case remanded following the New York Court of Appeals? answer to a certified question. The panel held that the district court erroneously applied Colorado law rather than New York law when construing New York Estates, Powers & Trusts section 2-5.1(b)(2).
[02/18] Hill v. Super. Ct.
In a writ proceeding brought by co-executors of their mother's estate against their stepfather to recover property belonging to the estate, which among other things requested a judgment for twice the value of the property recovered, as provided for by Probate Code section 859, the trial court's grant of summary adjudication against petitioners, concluding that the double damages sought were precluded under Code of Civil Procedure section 377.42, is reversed and the writ is granted where double damages provided for under section 859 are not within that exception.
[01/11] Kelly v. Orr
In a suit brought by a trustee against lawyers and a law firm for professional negligence in relation to legal advice they provided to his predecessor trustee of the trust, the trial court's sustainment without leave to amend is reversed where the action is not time barred because he statute of limitations was tolled under Code of Civil Procedure section 340.6(a)(2), until the date plaintiff alleges defendants ceased representation of plaintiff's predecessor trustee.
Associated Press text, photo, graphic, audio and/or video material shall not be published, broadcast, rewritten for broadcast or publication or redistributed directly or indirectly in any medium. Neither these AP materials nor any portion thereof may be stored in a computer except for personal and non-commercial use. Users may not download or reproduce a substantial portion of the AP material found on this web site. AP will not be held liable for any delays, inaccuracies, errors or omissions therefrom or in the transmission or delivery of all or any part thereof or for any damages arising from any of the foregoing.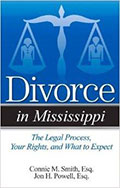 Most recent publication by attorney Connie M. Smith