Any commercial real estate transaction is a major investment, so you should do everything you can to protect yourself and your investment.
At the law offices of Shows & Smith Law Firm PLLC, our Jackson commercial real estate attorneys represent a wide range of clients with commercial real estate interests, both here in Mississippi and out of state. Whether you are looking to buy, sell or negotiate a commercial lease, we can give you the counsel you need.
Experienced Business Real Estate Representation
Having practiced in the Jackson area and across Mississippi for more than 50 years, we understand the challenges facing our clients and the options they have available. We know which real estate locations are seeing an increase in development. We know how local contractors work. We know how to successfully handle very visible, high-profile commercial real estate projects.
Providing commercial real estate counsel for developers, contractors, real estate professionals and other parties, we handle a number of real estate concerns. We understand the development of residential and commercial subdivisions. Whether you are buying or selling a building, negotiating a lease, or preparing to develop a large tract of land we are prepared to handle these commercial real estate concerns. These concerns include:
Commercial and Residential Subdivisions
Sale and Purchase Agreements:
Commercial Leases
Project Development
Zoning
Our size firm lets us provide you with the dedicated personal service you deserve as you search for opportunities and solutions and avoid the dangers inherent in real estate. We have the experience and resources to handle commercial real estate litigation should disputes arise.
Contact a Business Zoning and Land Use Lawyer
As a small firm with extensive commercial real estate experience, you will have our undivided loyalty throughout your transaction. Dedicated to helping you find opportunities and solutions, we are not afraid to go to trial in order to protect your rights. From our offices in Jackson, our attorneys help clients with commercial real estate concerns throughout Mississippi. Contact our business real estate law firm online today or call 601-326-1199 to find out more about our business services.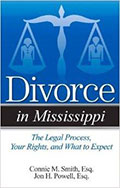 Most recent publication by attorney Connie M. Smith